Pintech ConcertCast Mesh Pads
$169.99 – $999.99
Description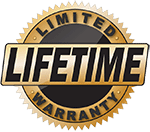 The Pintech ConcertCast Series electronic drum pads offer the most rugged design while maintaining our world-class triggering technology. Used by some of the biggest names in music on tour, the ConcertCast Series drum pads are built to withstand some of the heaviest of hitters. Packed full of features like our latest Pad Foam HD design, world-renowned 100% positional sensing triggering technology, EZ-TUNE Technology to adjust your sensitivity on the go, Pintech mesh heads for ultimate comfort while being as close to silent as possible and much more.
With 3 different sizes to choose from, you are sure to find the drum pad that works best for your playing style and space. Offered in single zone or dual zone variants for rim-shots. Pintech's triggering technology is 100% positional sensing compatible, and offers a centralized triggering location with virtually no hot-spots! Pintech's triggers and foam are also ultra-sensitive, allowing you to achieve those ghost notes that have eluded electronic drumming for so long.
And no one wants to play on plastic drums! Pintech's ConcertCast series drum pads are made out of titanium and aluminum shells, and feature REAL hardware. Pintech's ultra-quiet mesh heads are 100% tuneable, because we use real tension rods. You can adjust the tension on the mesh to lower or raise your rebound. And our chrome hoops ensure that you will get the most authentic feel when playing rim-shots.
The finish on the ConcertCast Series drum pads is a flat black powder-coat finish that is engineered to withstand the harshest conditions. And don't overlook our matching flat black star knobs for tightening your drum pads down to your L-Rods.
Pintech's ConcertCast Series drum pads are used by some of the most well known drummers in the world like Shaun Foist (Breaking Benjamin), Keith Harris (Black Eyed Peas) and Rob Bourdon (Linkin Park).
Whether you are starting out, or are an experienced drummer, Pintech's ConcertCast Series electronic drum pads are the perfect choice for drummers that want the most out of their equipment. Don't let anything hold you back, because the ConcertCast electronic drum pads by Pintech are also backed with Pintech's exclusive limited lifetime warranty!
FEATURES:
UNIVERSAL – WORKS WITH ALMOST EVERY BRAND ON THE MARKET (2BOX, PEARL MIMIC, ROLAND, YAHAMA AND MORE…)
100% POSITIONAL SENSING COMPATIBILITY
100% VELOCITY SENSITIVE TRIGGERS FOR GHOST NOTES
EZ-TUNE TRIGGER SENSITIVITY ADJUSTMENT TECHNOLOGY
FEATURING PINTECH'S WORLD-CLASS PAD FOAM HD
SILENTRIM INCLUDED AND INSTALLED
POWDER COATED FOR EXTRA DURABILITY
REAL METAL HARDWARE
LIMITED LIFETIME WARRANTY
AMERICAN MADE
Specifications:
Pad Sizes: 8″, 10″ and 12″
Colors: Black Shell with Pintech Mesh Head
Triggers available: Head and Rim (Dual Zone)
Drum Head Material: Choose Between Four Mesh Head Options